How-to make a blue led mouse
This time we're gonna make a blue led mouse… why? Well, don't you want to stand out of the crowd? Show that you use your abilities to get yourself the products you want, either if they're produced by some company or not? :-)
Whatever the reason, we show you how to get this subtle modded mouse (your granny won't notice how special it is for instance… but anyone with a little knowledge of nowadays hardware will of course, and isn't that what we want?)
What do we need?
a mouse… (doh!) We used a pretty standard Logitech Optical Mouse, but you can use this How-to also to get the info you need to mod another mouse.
a blue led… We used a clear led, rated 3.6V, diameter 5mm and at about 20mA this gives around 3500mcd of light. Earlier on we have used more expensive 5500mcd leds, but that doesn't seem necessary at all… this led we used here can be bought at probably any electronicsshop for around $0.75
you do need a fairly brighter shining blue led than what the original red led was. The optical sensor is less sensitive for the blue light than it is for red light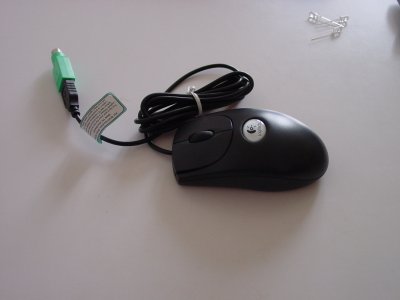 Due to the one-screw-design™ of the mouse we used, it's one screw and everything comes loose!
Gently take the scrollwheel apart and remember how the little spring is attached(it comes off easily)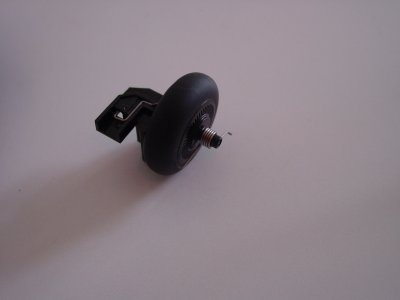 Get the PCB out…
remove this piece of metal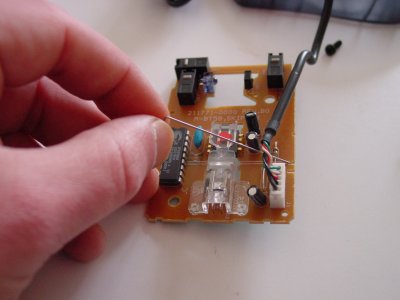 pop-up these little pieces of plastic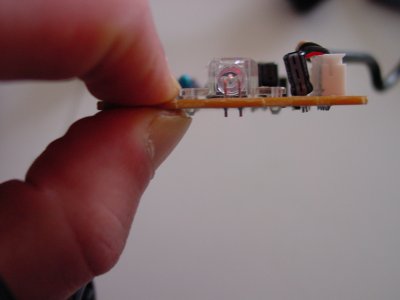 ...and you can lift the whole plastic thingy, in which the red led is fitted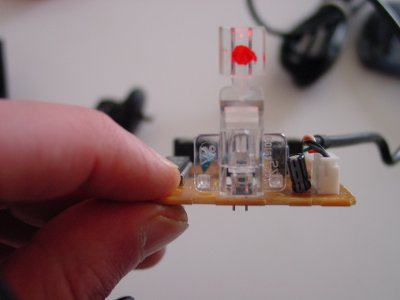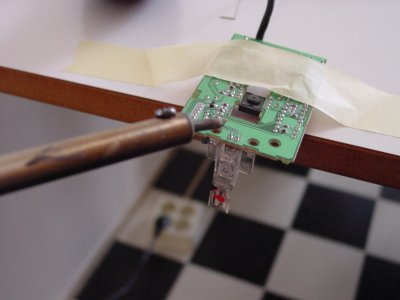 Now turn around the PCB and use the tip of a soldergun to gently remove this thingy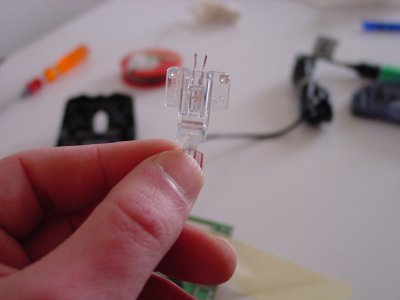 Tada! we're getting there…
Now watch carefully, there's a little piece of plastic which acts as some kind of hold-in-place-thing for the led. You can bend it to the other side to make sure you can get the led out.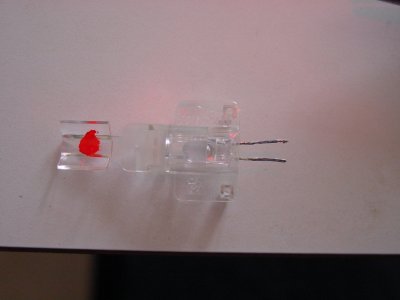 Before you remove the led, look carefully in the led to see at which side the little triangular piece is. Make sure you put the new led at the same side, otherwise it won't work (it won't damage anything either, but still)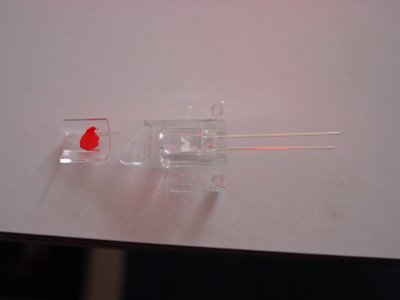 ...and we put in the blue led.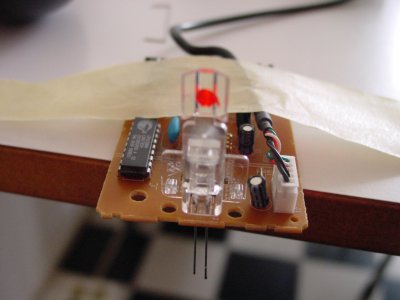 Now put it back into the PCB and bend back the whole optical unit and put back the little metal securer.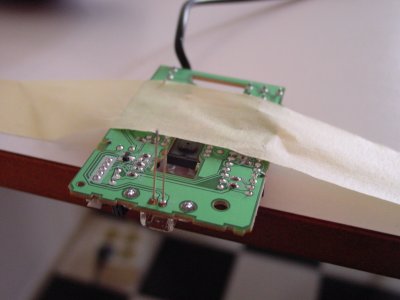 Use a little solder to make sure it's connected well…
and get rid of the excessive material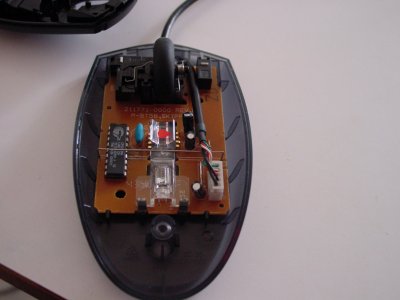 Put everything back together…
And, of course, screw back in the only screw :-)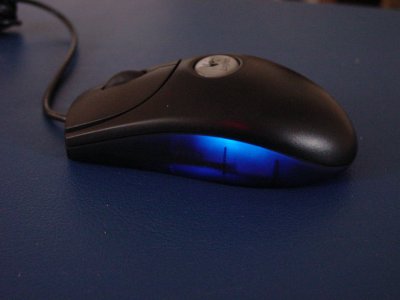 Tada! a blue led mouse…
Update
and yet another (well, to be honest, I already modded plenty of these mice this way, but most of them black ones. Now I came across this older blue metallic/grey one, I refurbished/cleaned it and modded it with a blue led… matches brilliantly with my workstation (imho))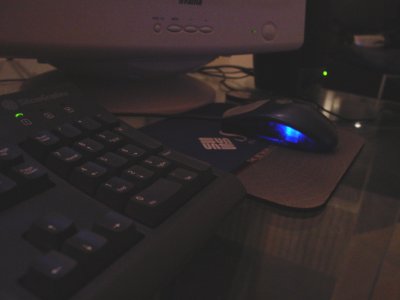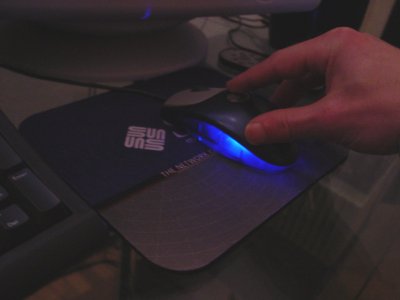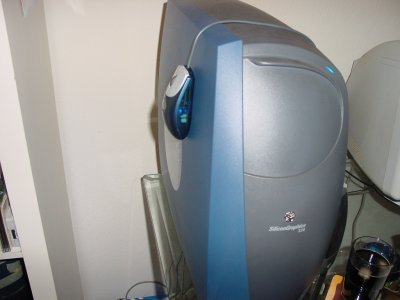 Here you can see why I chose this mouse for my workstation, and yes, earlier on I also modded my workstation (and not only with a blue led, or did you seriously think I would work on a dual 500MHz in 2006? ;-))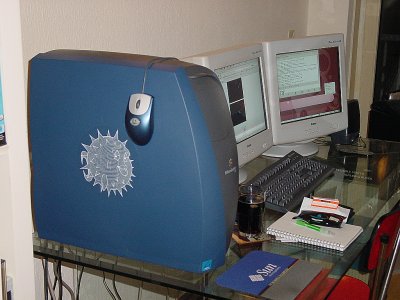 As mentioned in the
Message from Mark's family
this site has been made static. This means that it will be no longer possible to comment on his ideas and projects, but that we all can continue to cherish his creativity.
you can find all of my projects
overhere