Bates is allright
Many of you asked about Bates in the weeks following Mark's death. First, I want to thank all of you who did for your concern. It shows how much you cared about Mark, even though most of you have probably never met him in real life, or Bates. Thank you!
Right after Mark passed away, one of his sisters took Bates in. After a while, she and her family decided to let Bates stay. Although it did take some time for Bates to get accustomed to being around regular folk, and even two other cats (Mies and Jochem, who are, in fact, both of the female persuasion), the deciding factor appears to have been Jan, Bates newest bestest friend of six years old.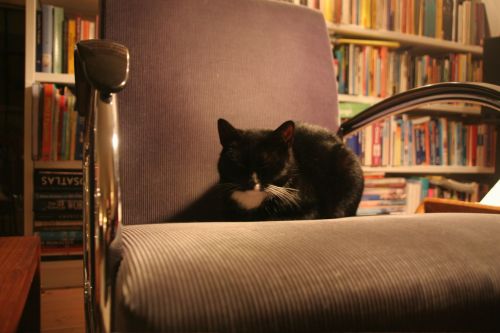 Bates enjoys a new home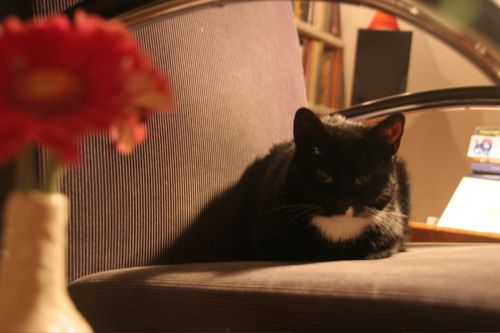 See?
As mentioned in the
Message from Mark's family
this site has been made static. This means that it will be no longer possible to comment on his ideas and projects, but that we all can continue to cherish his creativity.
previous: Pecha Kucha Nights X in Groningen: wow!
next: Mark Hoekstra PechaKucha Award